Task Menu
Bend-Tech 7x Wiki :: Task Menu
The "Task Menu" is the main page that shows when "Bend-Tech 7x" program is opened.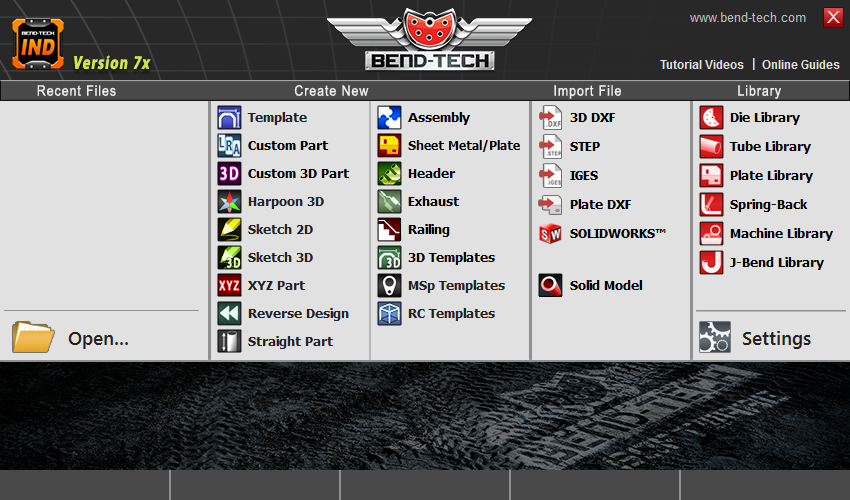 Tabs
1. Start creating new projects by clicking from the arrangement of icons under the "Create New" section.
2. Open recent files by selecting the "Open" button on the far left of the menu under the "Recent Files" section.
3. Import files by selecting choices under the "Import File" section.
4. View/edit the settings of personal libraries by selecting any of the icons under the "Library" section.
5. The "Help & Guides" section is where the user can look up the "Calibration Guide", "Product Guides" and "Beginner Tutorials".
6. The "Online Resources" section provides links to "Wiki Pages" and the "Bend-Tech Website".